'Sweet Million' Tomato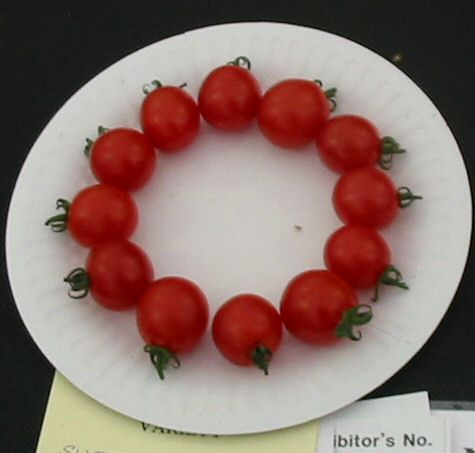 Sweet Million is a truly prolific tomato plants producing large amounts of bite-sized, red and very sweet tomatoes.

To quote Raymond Blanc when he participated in the 2007 RHS tomato taste trials "a good tomato experience ... juicy, excellent mouth-feel". He rated it the best cherry sized tomato for taste.

If grown outside they will appreciate a sunny position and some protection from strong winds. Ideal for grow bags or pots.
They are freely available to buy online from many suppliers. One example is Marshalls.
Gardening Advice Center
Share with us your gardening experience!
Name: John Cook
E-mail: Private
Date posted: May 23, 2011 - 12:38 pm
Message: Could you tell if the Tomato Sweet Millions is a "Tumbler" type (no pinching out and no stakes), or does it require a stake.

My Virburnum tinus has been de-folliated by something - is there a spray which will eliminate this, please.
---
Copyright 2000-11 GardenAction. All rights reserved.