'Vanessa' Tomato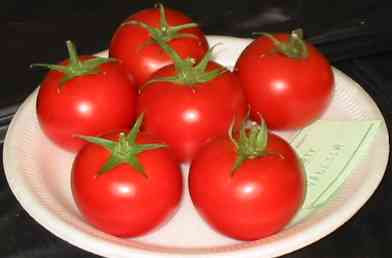 Picture copyright of GardenAction, please do not reproduce without permission.
Gardening Advice Center
Share with us your gardening experience!
Name: Gerald Hall
E-mail: Private
Date posted: August 23, 2010 - 11:06 am
Message: This is the first year I have grown "Vanessa" - what a superb tomato; large, healthy plants with large tomatoes. I look forward to growning more next year.
---
Copyright 2000-11 GardenAction. All rights reserved.