'Nadine' Potato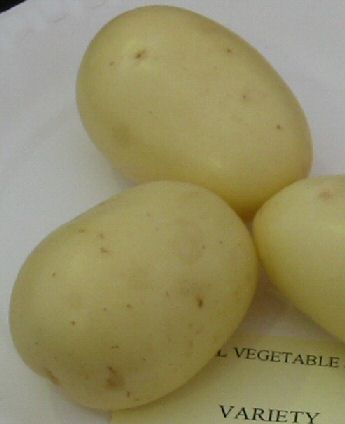 Picture copyright of GardenAction, please do not reproduce without permission.
Gardening Advice Center
Share with us your gardening experience!
Name: mb
E-mail: apnamani01@hotmail.com
Date posted: May 16, 2011 - 10:50 am
Message: Avery good yielding potato's with nice big sized tubers. next door said his were very big and one was size of a brick! none were damaged by slugs, worms or any other pest.
---
Copyright 2000-11 GardenAction. All rights reserved.