C L E M A T I S
'Henryi'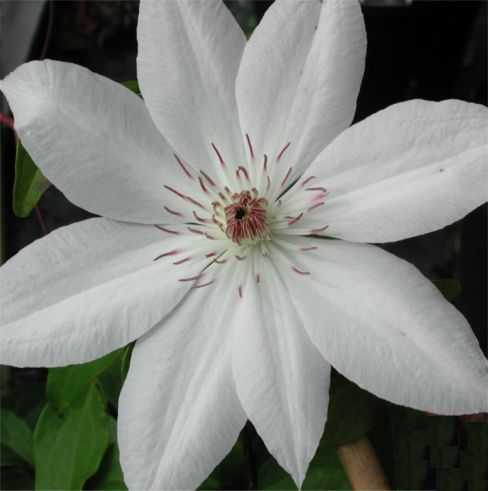 GardenAction tip - try this with Clematis Niobe for a stunning combination. Henryi produces large, nearly white petals with attractive browny red anthers. This is a vigorous variety which flowers from june to August. Fully hardy and fast growing, clematis Henryi is a group 2 clematis for pruning purposes.
Want to buy a Clematis? If so, then
Click here
to buy this plant online now.


Gardening Advice Center
Share with us your gardening experience!
Name: Patty
E-mail: zahra.lalani@sharesociety.ca
Date posted: August 07, 2011 - 08:51 am
Message: Learning a ton from these neat artlcies.
---
Copyright 2000-11 GardenAction. All rights reserved.