C L E M A T I S
'Huldine'
KEY FACTS
Name
'Huldine'
Type
Late large-flowered hybrid
How Hardy
Fully hardy in the UK
Height after two years
5 metres (16 ft)
Flowers
Translucent pearly white flowers. Late summer flowering. With the sun behind, the light mauve veins are strikingly beautiful.
Leaves
Mid-green
Ideal Position
Full sun or semi-shade.
Pruning Type
Type 3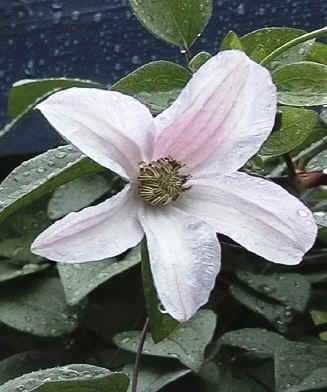 Want to buy a Clematis? If so, hover your mouse
HERE
for more details, and then click
()
to go and buy online.


Gardening Advice Center
Share with us your gardening experience!
Name: Gerri
E-mail: harbormaster@searails.com
Date posted: August 08, 2011 - 08:41 am
Message: Boy that relaly helps me the heck out.
---
Copyright 2000-11 GardenAction. All rights reserved.