Clematis montana
'T E T R A R O S E'
KEY FACTS
Name
Montana 'Tetra Rose'
Type
Montana
How Hardy
Fully hardy in the UK
Height after two years
8 metres (25 ft)
Flowers
In late Spring bears classic clematis montana shaped flowers, light to deep rose pink. The flowers are larger than most of the montanas and are lightly scented.
Leaves
Bronze-green
Ideal Position
Full sun or semi-shade
Pruning Type
Type 1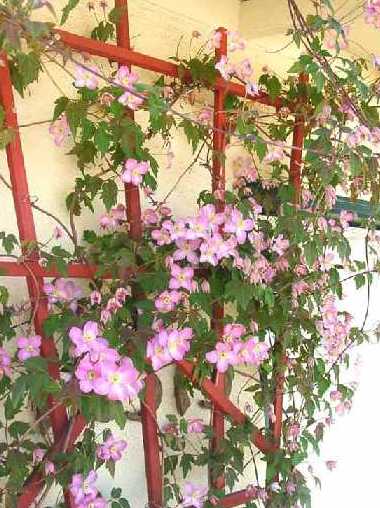 Want to buy a Clematis montana?
Click here for more details, and then buy online from our recommended suppliers.
Gardening Advice Center
Share with us your gardening experience!
Name: Chianna
E-mail: hilkercat@juno.com
Date posted: August 08, 2011 - 12:05 am
Message: Thanks for srahnig. What a pleasure to read!
---
Copyright 2000-11 GardenAction. All rights reserved.