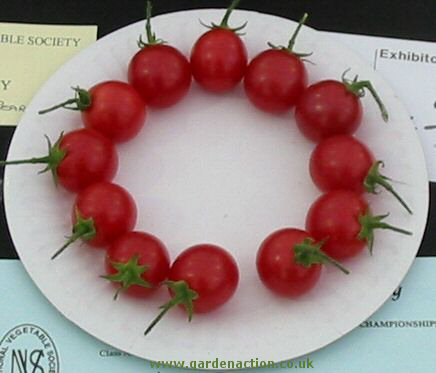 Garden Pearl is the perfect tomato plant for hanging baskets, pots and tubs.
It's most definitely a bush variety and needs no pruning. The branches form themselves to just the correct arching habit and length for baskets and tubs.
The tomatoes are bite sized cherry tomatoes. They ripen to a brilliant red colour and taste sweet and flavoursome. The fruits are produced over a long period of the summer ensuring that you get to eat them all!
A random supplier of this variety is Nicky's Nursery Ltd.