Devonshire Quarrenden Desert Apple

An extremely old variety of apple tree which we pictured at Hill Close Gardens in Warwick in August 2008.

This variety is recorded in 1676 and as the name suggests, originates from Devon. It's ripe early in the season for picking, mid-August is about right. It has a distinctive fruity taste, definitely of strawberries.


We like this variety because the apples are a glorious scarlet red over a yellow base, they look delicious. They produce apples when few other trees can and of course they taste great. Just think, grow this apple tree in your garden and you will be eating the same apples eaten in the time of King Charles II!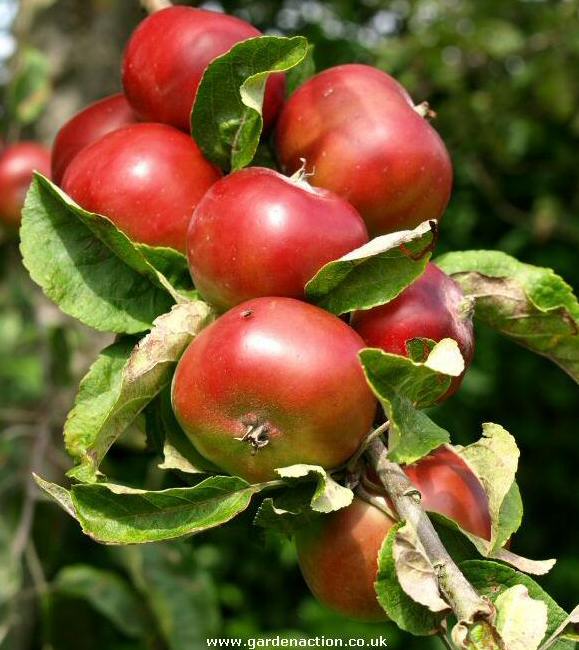 If you want to buy this apple tree online then click here for our recommended supplier of Devonshire Quarrenden.
THE APPLE
Taste Sweet and juicy, good acid balance
Skin Texture Medium
Flesh White and crisp
Apple size Medium
GROWING
Flowers Early
Pollination Group 2
Vigour Moderate
Crop Yield Medium
Eating time Mid August to September
Tree Shape Upright then spreading