Arthur Turner Cooking Apple
The Arthur Turner apple tree was bred in 1912 at Slough, Berkshire in the UK.
This is a good cooking apple with an acidic taste.

It's a partially self-fertile variety which produces fruit earlier in the year than most, from late September onwards.
The pollination group is 3.


Arthur Turner has good resistance to frost. Unusually this apple tree was awarded the RHS Award of Garden Merit (1945) for the very attractive flowers it produces. It gives a good, reliable crop of apples which are green, yellow to tinged with orange.

Arthur Turner is a very versatile apple for cooking. When cooked it breaks down to a sweet puree with the result that it requires little additional sugar in pies and sauces. It makes one of the best baked apples ever, a treat which should be sampled more often than it is nowadays.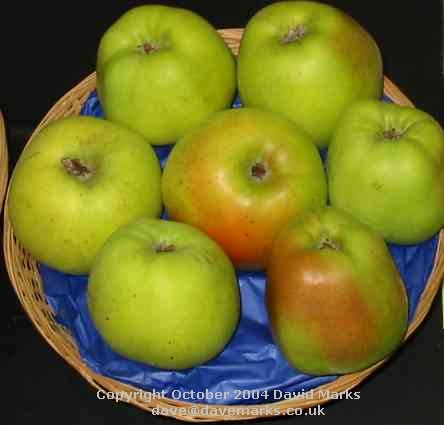 THE APPLE
Taste Acidic
Skin Texture Tough
Flesh White
Apple size Large
GROWING
Flowers Middle to late season
Pollination Group 3
Vigour Strong grower
Crop Yield High
Eating time September to November
Tree Shape Upright