Cafe at Notcutts Garden Centre

CAFE AT NOTCUTTS, BOOKER

The menu is snack and light lunch based. Coffee, tea, cakes, sandwiches, paninis, jacket potatoes and toasties are offered.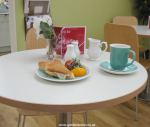 The menu may be limited but the quality is excellent with the food we choose clearly being prepared fresh on the premises. Service is quick and pleasant with hot food served to your table.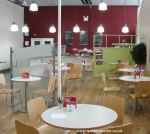 The cafe is a dedicated area at this garden centre and the interior is light, airy and attractively designed. It's clean and spacious as well. If there is no-one at the counter just ring the rather hidden bell for immediate service.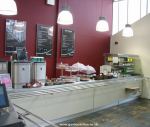 HOUSE PLANTS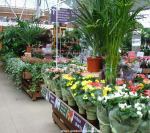 We were pleasantly surprised to find an extensive range of houseplants on display, larger than is normally the case. They all looked in good condition and the prices were reasonable.
INDOOR SALES AREA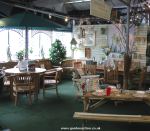 The indoor sales area is very large selling gifts, cards, books, gardening accessories and more. It is extremely well laid out making shopping there a pleasure. The range of garden furniture and barbecues was excellent.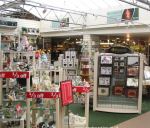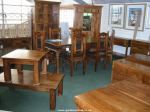 When we browsed through the indoor furniture sales area the low prices immediately caught our attention. The furniture was attractive, solid and looked built to last. How come such low prices? Presumably because the furniture wood was principally Mango wood. We have never seen this before so can't comment in detail, but it all looked great.
AQUATICS CENTRE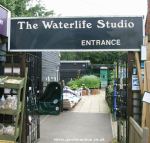 The Waterlife Studio stocked lots of tropical and cold water fish and all the accessories were there at competitive prices. The outdoor displays are attractive although the indoor tropical fish are not displayed to the same high standards seen at other aquatic centres.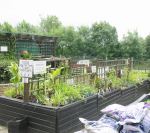 ORGANIC SHOP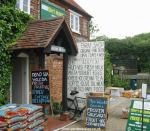 Clive's Organic Shop is on site and he offers a great range of organic vegetables and fruit. The shop is situated on the right as you enter Notcutts and well worth a visit. His history can be viewed by clicking here.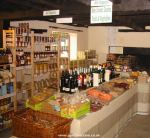 DISABLED FACILITIES
Both the indoor and outdoor areas are eminently suitable for wheelchair users with wheelchairs available at the entrance. Aisles are wide and clear in almost all areas.
TOILETS
The toilets were clean and functional.
CAR PARKING
Car parking was fine, well away from the pedestrian areas. Surfaces (except for a small area) were flat and hard.
DIRECTIONS AND CONTACT
The address is:
Clay Lane,
Booker,
Near Marlow,
Bucks, SL7 3DH
A map can be found HERE

Tel: 01494 532532
Email: booker@notcutts.co.uk
Website: Click here
SUMMARY
Notcutts garden centre in Booker has lots of good features, no bad features and a couple of excellent features. It's attractively designed, making it a pleasant garden centre to visit. The cafe is great for coffees, teas, snacks and light lunches with good prices. If you are in the Marlow or High Wycombe area we recommend you give them a visit.
COMMENTS
If you have any comments about this review of Notcutts Garden Centre, Booker, near Marlow or wish to have a garden centre reviewed, then send an email to us by clicking the link below:
PREVIOUS PAGE ON NOTCUTTS, BOOKER GARDEN CENTRE